Post by Nuke on Apr 8, 2017 11:13:42 GMT -6
So you want to have a signature with pictures in it eh? Well have no fear! I'll explain.

For starters, go to your profile and then click "Edit Profile". Go to "Personal" and scroll down to find the Signature box. From there, you can put in anything you wish. If you're looking to put in images and links though, it does require you to have basic knowledge in BBCode. Don't worry. It's not complicated. First enter (IMG)(Copy and paste whatever your img link is here)(/IMG), and you should get an image. Like this: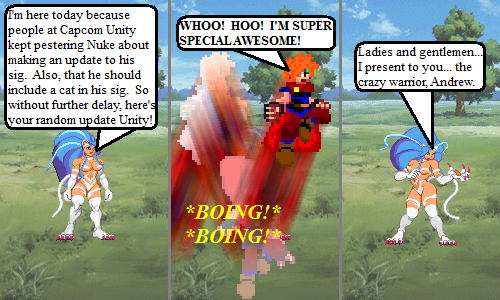 Replace the "(" and ")" respectively with "[" and "]" and it should work. You can also quote this post if you need an example to copy and paste.
And that should do it. You can add links to your signature by entering the following: Example Link
You can combine a link with a picture. For example, try clicking the picture below, and then look at the coding behind that via quoting this post.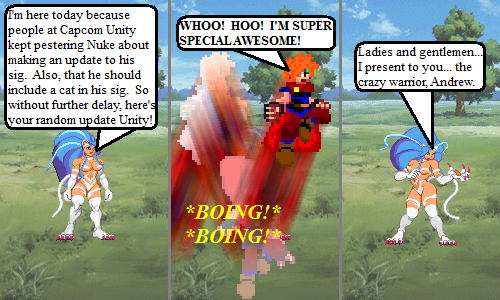 Bing, bam, boom! That's how you do it. Now let me let you guys in on a secret... "How to randomize your sig".
I use a site called "SignAvatar" for this. (I'm sure others exist) You find images you'd like to have as your sig or avatar and insert the pictures link through that website. They then give you a link, (mine is signavatar.com/50602_s.gif) which you then insert into your signature through (IMG) (/IMG), and viola! You have a randomized sig that changes each time you refresh the page!
Finally, while we're on the subject of signatures, there is a rule I expect everyone to follow.
Please make your sig no bigger in height then 500 pixels!
I ask of this because I don't want forum members to stretch their posts to ridiculous degrees by making their sigs super huge. The ones you see from me are exactly that in height actually. I MIGHT offer you some breathing room if your sig goes slightly beyond 300 pixels, it depends on how much. I'll let you get away with wider in width sigs. (I personally recommend no more than 500 pixels in width)
If forum signature sizes start getting abused, I'll look into getting forced restrictions into place. Right now, there are none, so please don't abuse that.