Post by Nuke on Apr 20, 2018 10:58:50 GMT -6
Chapter 7
Episode 255
Battle System 2.0 Part 4
This episode was made by Nuke
Will this episode appear in the re-boot?( ) Will appear as is with little to no change, but likely graphical and other enhancements.( ) Will appear in the re-boot, but with heavy changes.( ) Will possibly appear in the re-boot, but with heavy changes.(X) Will be entirely scrapped and won't appear in the re-boot.
Sorry for not having this up yesterday, nor a few weeks before. I got rather busy again. This month has been unusually active for me in terms of other businesses I need to take care of outside of just my own new job now.
One of the early jokes in the episode that pops up first that I wanted to abuse ever since I got the fan voting multi-choice option thing going, I wanted a moment that no matter what option you pick, the character's fate is already decided at that moment. And thus, what happens to Andrew. The second early joke stems from the whole "Hell has no fury like a woman scorned!" saying. I once had conversation with my family about that about 2 years ago I believe, asking where that saying even came from. It was explained to me in a brief sentence that went "Women have no limit to how far they're willing to sink to get revenge on someone.", thus hinting at the fact that if a man is as equally mad at someone, they're automatically more honorable (or at least simply straight forward) about it. In that sense, I didn't go as far with the joke as I could have here. In fact, it doesn't even come close to what Felicia could actually potentially do to Andrew then down the road. She's just being straight forward here and slashing him up. Making the whole scenario of "Hell has no fury like a woman scorned!" fall very flat to what I was aiming for here. It's something for me to think about if I attempt this joke again in the re-boot. I could have the female character in question be
MUCH
worse about getting revenge.
Basically, in short, Andrew got off rather easy in this episode actually. Felicia could have been MUCH worse to him for his... intrusion just a few seconds ago. Not that I can imagine the Darkstalkers Felicia sinking herself very far, if at all, just for the sake of revenge.
The joke about "OVERWHELM THEM WITH SHEER NUMBERS!" pops up too later in the episode. Enemy reinforcements insist on popping in, despite the fact that they can be blown away in a single hit or so. This is a thing that me and Cybie have questioned enemy AI (and even some players) on when playing certain games. In particular, RTS games. The one game that instantly jumps to my head that I seriously questioned AI logic in, along with Cybie, is Seven Kingdoms II: The Frythan Wars... which saw an HD re-release down the road on Steam, actually: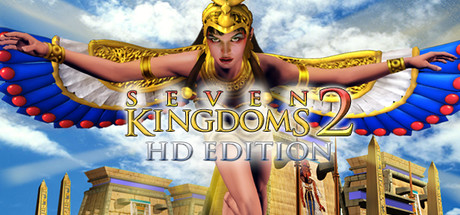 In this game, the AI would expand very quickly and build up their army in quantity very fast as often as possible. They were also
very
aggressive, even on the lowest aggression settings. They would declare war for the slightest thing and send wave after wave of weak untrained level 20 units at you in hopes of overwhelming you with sheer numbers. Me and Cybie would always scoff at this, stating that they'd be better off building tons of weapons via War Factories and what not if they're going to do that. (Which I've done, lol) If you're going to send soldiers, AT LEAST TRAIN THEM FIRST! I've lost count of the number of times I've beaten back huge waves of untrained enemies with a few small squads of elite trained solders in Seven Kingdoms II. Bonus points if I'm playing as a Frythan Kwyzan, meaning I'm getting huge amounts of Life Points as well to use for breeding more Frythans.
Finally, this episode would be the last episode made for the year that I was still making fairly good progress on episode construction. Without a word of warning, Mystic Legends stopped updating with this episode, leaving people in the dark as to what happened for years. I think it's safe to say at this point though that the viewers caught on and have noted that the old sprite comic of Mystic Legends has been canceled at this point, making way for the re-boot that's now (slowly) in the works.